When my patient continually screams out "nurse"...
jrabbit85: I'm like… This is one of my biggest pet peeves at work. 
WHEN SOMEONE ACTUALLY SAYS THE Q-WORD
whatshouldwecallnursing:
"You either like me or you don't. It took me twenty-something years to learn how..."
– Daniel Franzese  (via gnarbie) This. Forever. (via fayedaniels)
Agreeing to come in on your day off...
adventuresinnursing2: …and walking into a shit show
IdleDancer: NURSING: What frustrates new nurses... →
almostanrn: idledancer: ….But they may secretly admire….. 1. How they just KNOWthings 2.They can smell trouble down the hall 3.They do everything twice as fast. Plus they remember to cap the peg tubes after flushing them. 4.They're always done early 5.They know every doctor and can smooth talk even the toughest ones. 6.They get the best assignments. And interestingly enough, limited...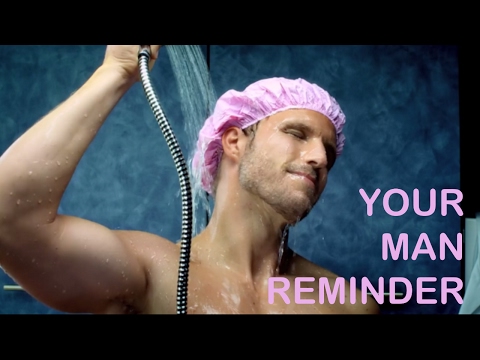 thedaysofforever: "EMS: 90% bullshit, 10% oh shit!" EMS quote of the day.
Wayfaring MD: Just coded a terminal cancer... →
wayfaringmd: It was their third time coding today. Each time they were brought back weaker than before and a little more brain damaged. The family was watching the action through the ICU room window and refused to let us stop. Y'all, let this be a public service announcement. Breaking your loved one's ribs,…
South Florida is coming together. Job interview. Check ✔ Met awesome realtor looking for places for me ✔ Got some sun ✔ Can not wait to move! Omg! By April I'll be down there! 😆
WHEN MY PATIENT IS HEALTHY ENOUGH THAT I'M...
whatshouldwecallnursing: i'm just like,
"The more you know of who you are and what you want, the less you let things..."
– Lost in Translation (via somuchsass)
Wayfaring MD: Potty Talk →
wayfaringmd: So the other day I was in the ER and there was this patient in a room behind me holding her stomach and yelling "Oh God….Oh Lord….Oh Jesus" every few seconds. She yelled for a solid 30 minutes, yelling for pain medicine, saying something was exploding in her stomach. A nurse came and told me she…
When your delirious patient pulls out their NGtube...
whatweshouldcallnursing2:            
The nicest thing a patient can say to you
lolnursingschool:
26 Moments That Restored Our Faith In Humanity... →
gatorsmusicnurselove: inspirern: belle-of-ravenclaw: 1. The parents who made their son's wheelchair into the best Halloween costume ever 2. The terminally ill man who loves receiving mail… and got more than he ever expected 3. A kind stranger who stopped a day from being ruined 4. The doctor who offered free medical care after Hurricane Sandy 5. And the people that helped out any...
WHEN MY PATIENT WON'T LISTEN TO ANYTHING I SAY,...
whatshouldwecallnursing: she's just like,
"For every minute that I get to share with you, I will be thankful."
– Daily Haiku on Love by Tyler Knott Gregson (via tylerknott)
All About Nursing: Top Ten Reasons To Work An... →
itsaboutnursing: 10. Think of all the weight you'll lose from not getting to eat because of short staffing. 9. Think of the closeness you'll develop with your co-workers after being knee-deep in Code 10's, Code Blues and Code Browns. 8. Everyone is so frazzled, so next to them you look fabulous! 7. Think of…
Wayfaring MD: I'd say your dog shaming has gone... →
wayfaringmd: Patient: I went to the ER last week. They said I had a panic attack. I've never had one before, but it was awful. I thought I was having a heart attack. Me: Wow, that's no fun. Did anything particularly stressful happen that might have triggered it? Patient: Yeah, it happened cuz my son's an…
Getting home from the hospital after clocking out...
whatweshouldcallnursing2:          To the tee.
Dr. Cranquis' Mumbled Gripes: TSK: NO TOUCHY! →
cranquis: Cranquis (examining a 10-year old child's hand after a fall): Well, nothing seems to hurt you during the exam, so that's good. I don't think we'll need to get an xray. Mother: OH HANG ON A SECOND DOCTOR ARE YOU SURE YOU'RE CHECKING IT RIGHT BECAUSE WHEN I TOUCHED HER HAND BEFORE SHE SAID IT…